About us
Forrajes del Porvenir, SA was created in 1979 by the family Lahuerta. We are a family company dedicated to buying, selling, processing, producing and marketing forage. The main aim of our business are the values ​​that define our essence:
Integrity
Excellence
Responsibility
We work the lands using the best farming practices
We have the APPCC system that guarantees food safety of our products.
We accomplish all the protocols for exporting to the R.P. of China.
Services
The production capacity of dehydrated forage in the plant is 45.000 Tn annually. Our main goal is to offer customers and the supplier the best possible service. In this way, we can ensure the quality of our products starting from the control of raw materials and finishing with their manufacture.
Provider
PREPARING AND SOWING THE FIELDS
LOGISTICS OF HARVEST AND COLLECTION
TRANSPORT MANAGEMENT TO THEIR FACILITIES

Client
FULL CONTROL OF RAW MATERIALS
PRODUCT SEGMENTATION BY QUALITIES AND TYPES
PRODUCT STORAGE IN OUR OWN STORES
TRANSPORT MANAGEMENT TO THEIR

We manage the whole process
From sowing to harvesting
Reception
storage and selection according quality and moisture
Manufacture of dehydrated product
marketing
Expedition
Products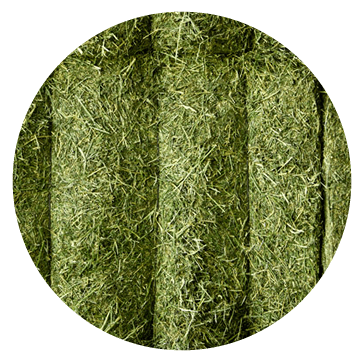 Big bale
Dehydrated forage, subjected to a cooling process to be subsequently pressed and to obtain bales weighing from 700 to 800 kg
Més informació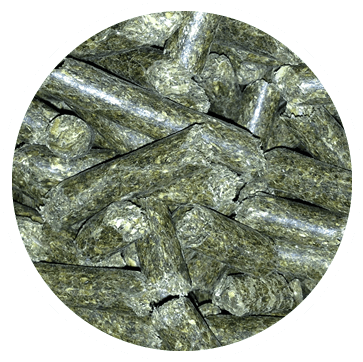 Pellet
Dehydrated forage subjected to a milling and granulation process, obtain a pellet diameter of 6mm
Més informació